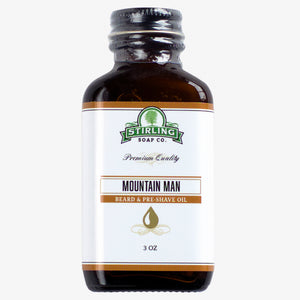 Mountain Man Beard Oil
Beard AND Pre-Shave Oil? All in one? You've got it! Let your man prepare the beard on days he needs to shave and love his beard on days he doesn't need to shave. 
A dual purpose softener and conditioner. A blend of oils, silk protein, and panthenol to help condition and nourish your beard when you want to keep it and make it look great, and also soften and prepare it and your face when the time comes to shave it off.